Wajima
Technique: Wajima-nuri
Wajima, located in the Ishikawa prefecture, has traditionally been called oya-no-minato, which can be literally translated as parent port. Its seaport was key in trading with China and the Korean Peninsula, as a result it is widely believed that Wajima was entry point of traditional arts from China to Japan. Its climate is also optimal in drying lacquer, and Wajima is the home to abundant forests of cypress trees, which are key in lacquer production. The lacquer art creation process in Wajima has been polished with each generation, reaching a truly unique process, pursuing an utmost level of craftsmanship. There are more than 140 steps in the creation of what is now known as Wajima-nuri (Wajima lacquer art), all sustained by many tools, craftsmen and workshops.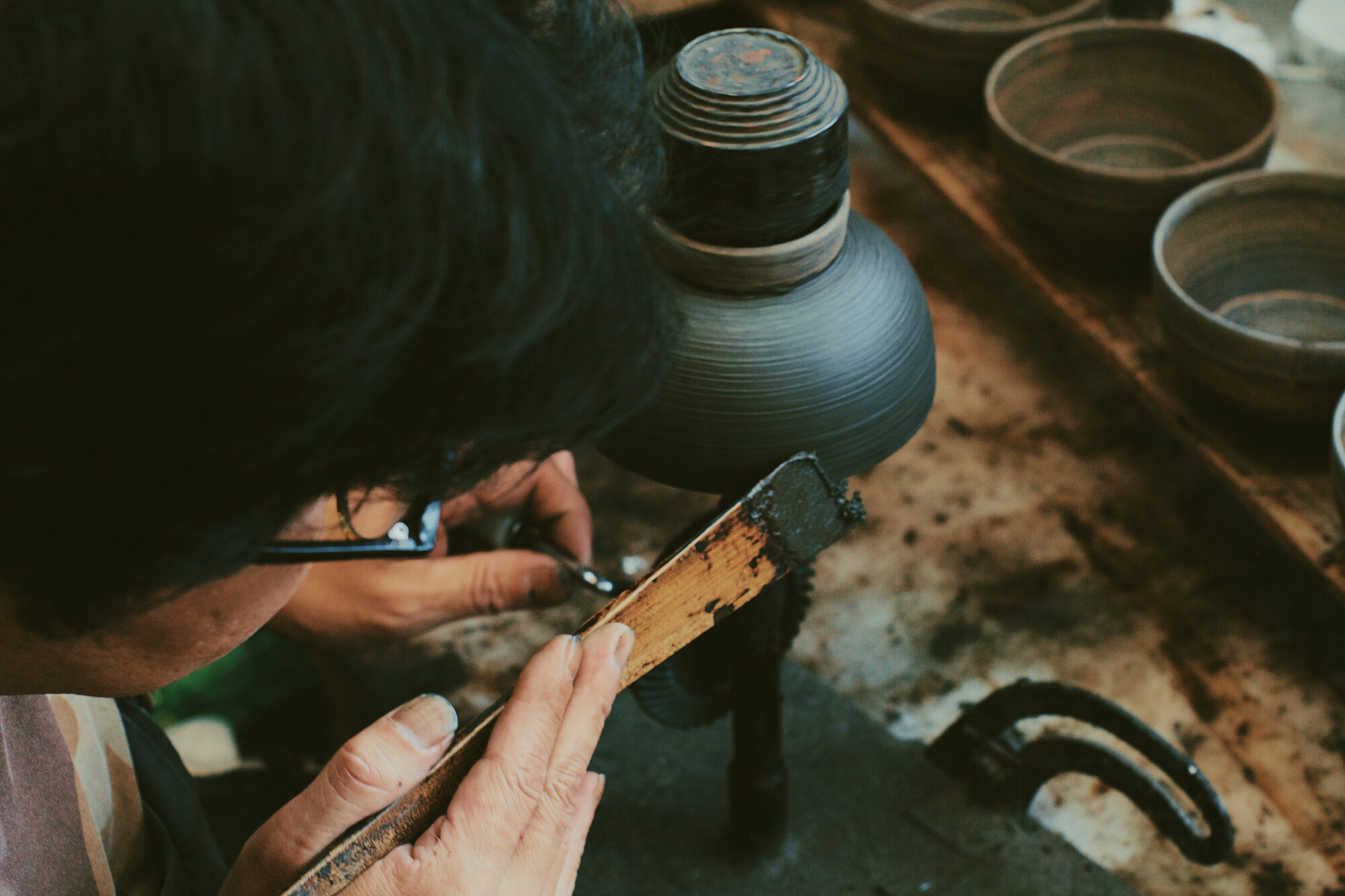 With the Japan Artisan Foundation, we have set foot on the Noto peninsula in Wajima to discover the unique appeal of wajima-nuri.
The beauty and preciseness of the wajima-nuri process truly overwhelmed us and allowed us to discover an artistic aspect not only in the final products, but also in the output resulting from each step.

However, the division of labour for each step also carries an amount of risks. The number of craftsmen and raw materials is gradually decreasing (a decrease that has been further accelerated with the COVID-19 pandemic), putting wajima-nuri on the brink of extinction. We decided that Wajima would be the first area where our organization would take action.