Speakers that let you savor the lingering notes played by craft techniques and history

The Yoin speaker units were produced through a joint collaboration with EASTERN SOUND FACTORY (ESF).
"Jinoko" used in Wajima base lacquer was blended with lacquer and then applied. This resulted in a chic, subdued appearance and improved sound quality.
"Jinoko" is also referred to as diatomaceus earth and is the result of fossilized plankton. It contains numerous fine pores. These fine pores absorb noise, giving rich depth and calm to the sound, and eliminate waveform distortion, allowing for more accurate reproduction of timbre.
YOIN――

A sound that lingers in your ears after it fades
An aesthetic, feel, or flavor that lingers after the fact.
By way of analogy, this is used in literature and poems to refer to ineffable moods or aesthetics.
Also refers to an impressive and memorable flavor or appeal.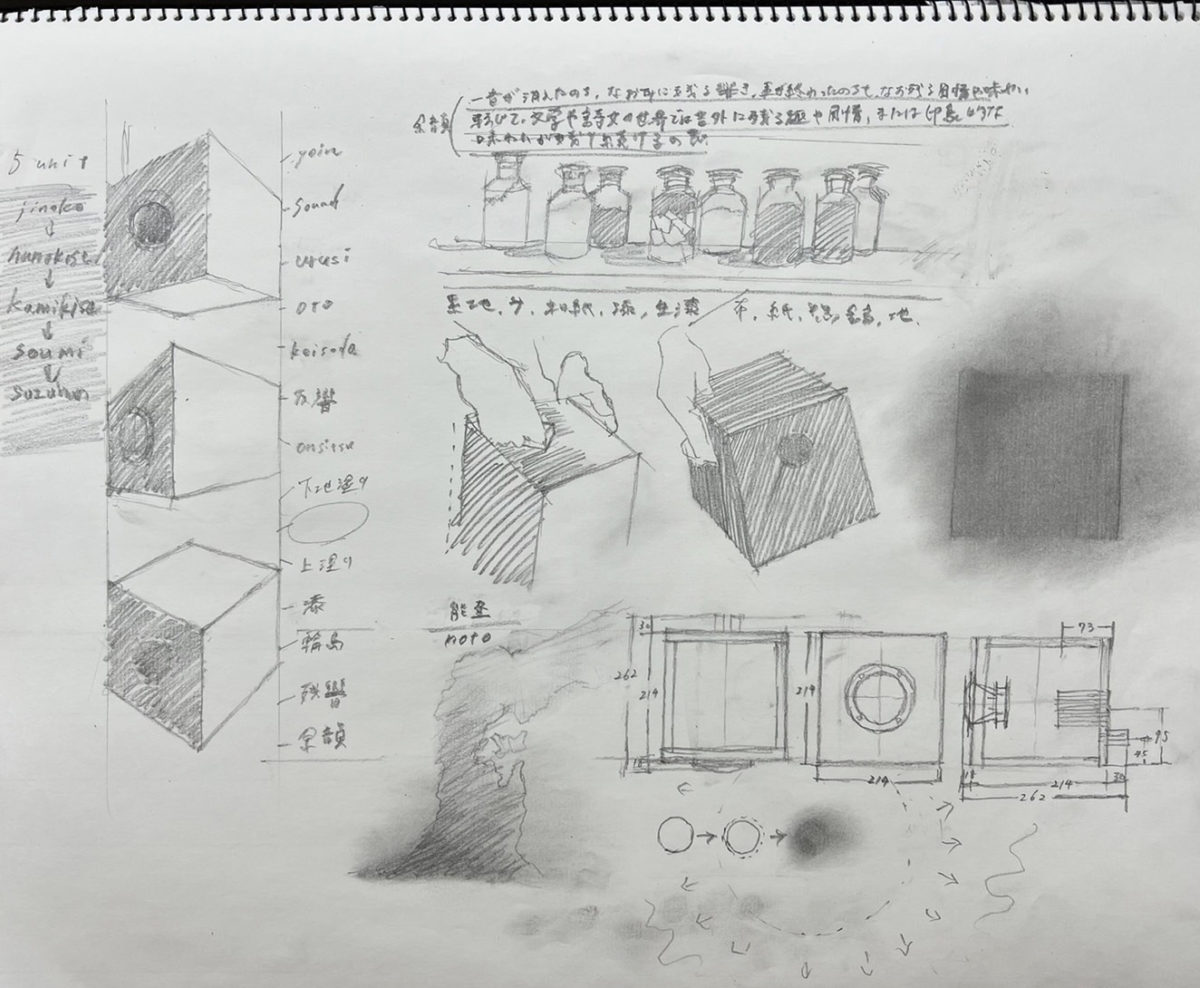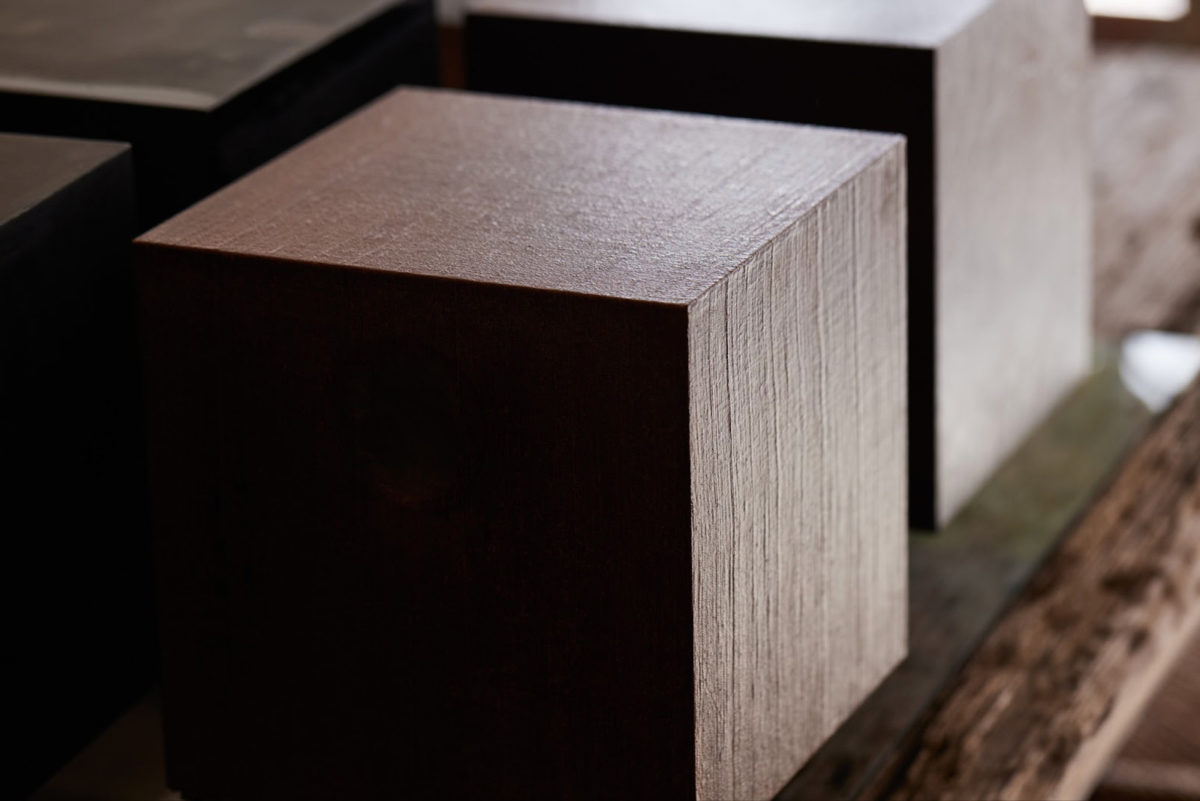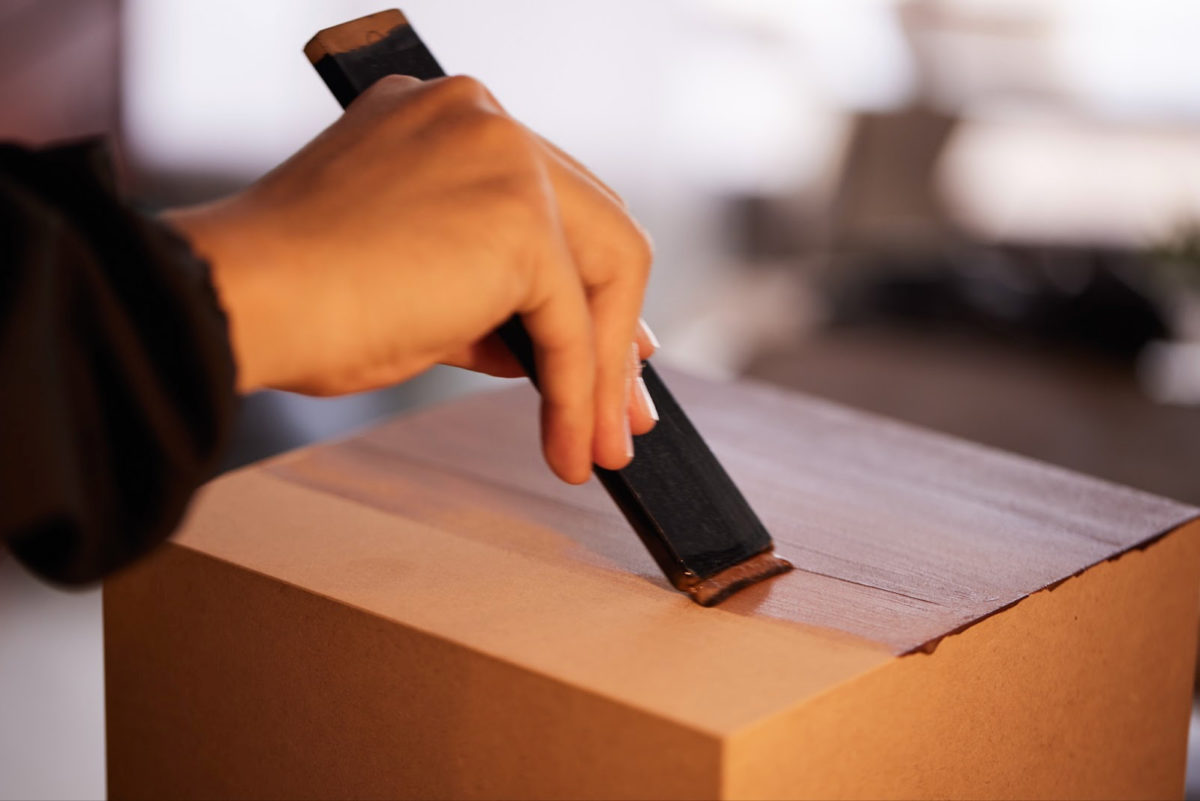 [Speaker unit specifications]
| | |
| --- | --- |
| Model | YOIN |
| Format | Coaxial 2-way speaker (bass reflex) |
| Subwoofer | 10 cm ultra-thin, lightweight aluminum cone/urethane edging |
| Tweeter | 2.5cm soft dome                 |
| Magnetic circuit | Neodymium magnets |
| Allowable input | 40W                        |
| Maximum input | 60W |
| Impedance | 4Ω                        |
| Sensitivity (1m/1W) | 81db |
| Frequency | 55Hz~22kHz                   |
| Crossover | 4.3kHz |
| Cabinet | MDF and lacquer |
| Dimensions (height x width x depth) | 210mm x 210mm x 210mm |
| Weight | 2.5kg               |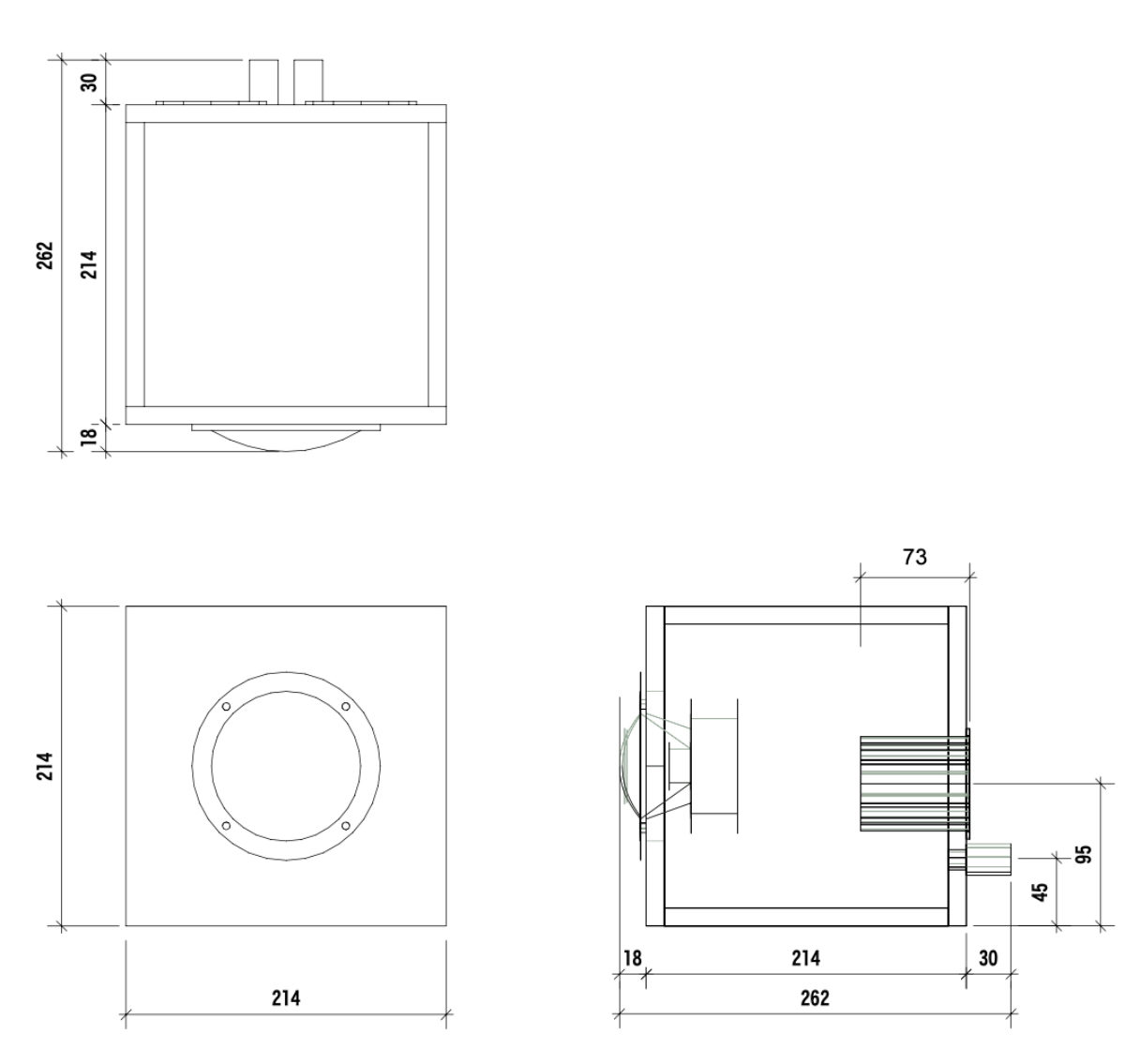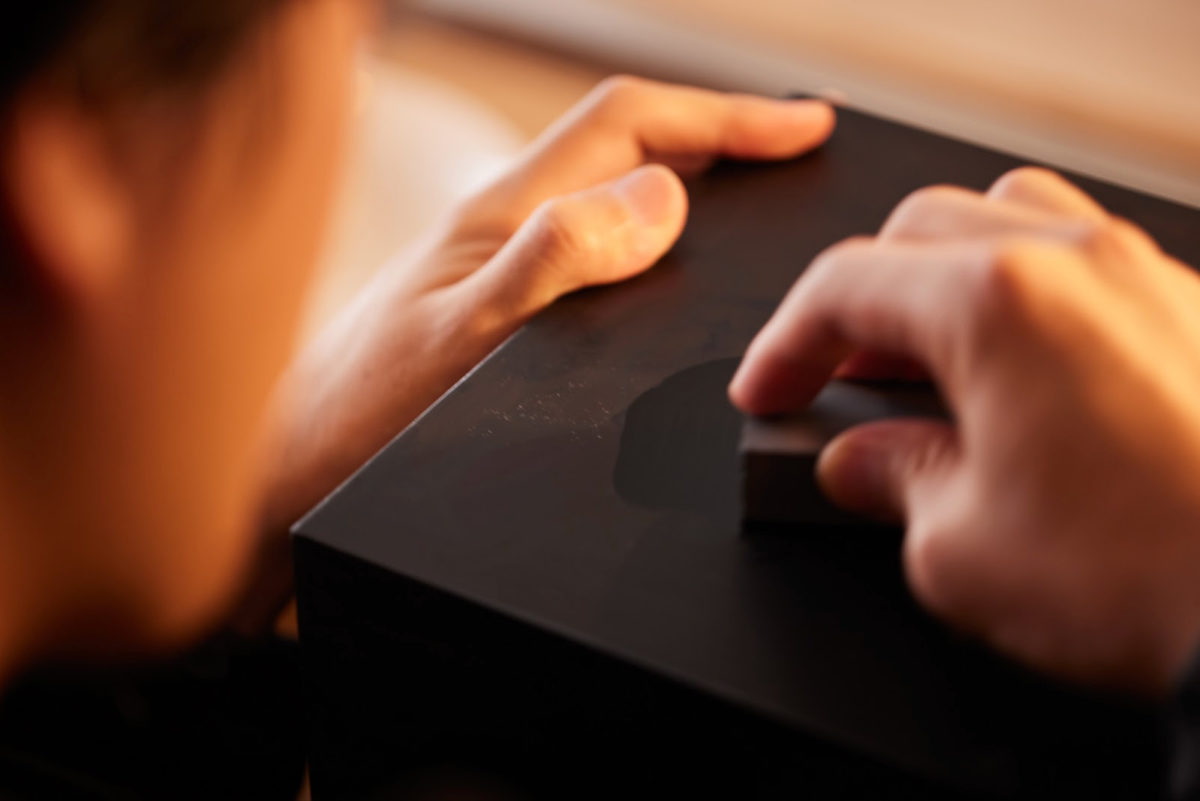 [Production process]
1) The unrefined lacquer sap is applied to prevent the base material from absorbing moisture.
2) Excess lacquer is wiped off with washi paper to create an even coating. This is then smoothed with a rasp.
3) A mixture of lacquer, rice glue, and diatomaceus earth is applied, then smoothed with a rasp.
4) Unrefined lacquer sap is applied. A blend of lacquer, "tonoko," and water is applied and then smoothed with a rasp. This process is repeated until the surface is even.
5) The diatomaceus earth and powder are absorbed before the lacquer dries, then the surface is finished with a final treatment.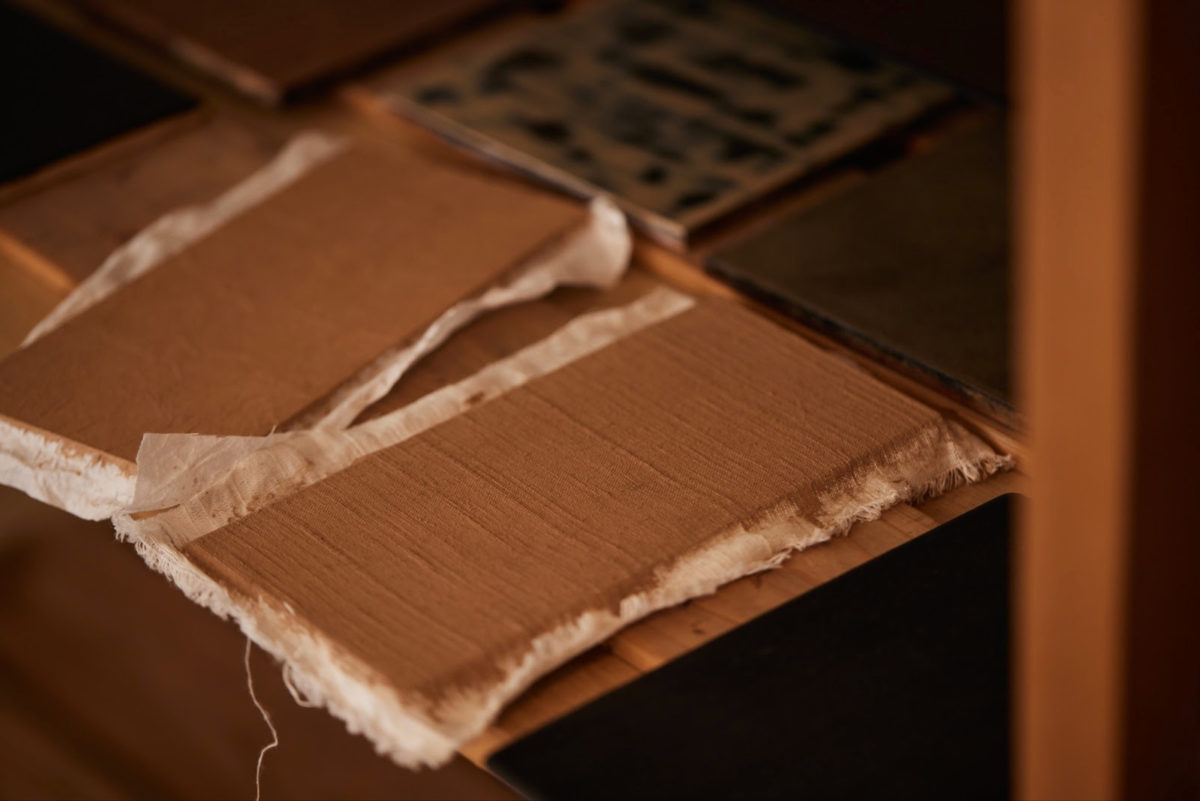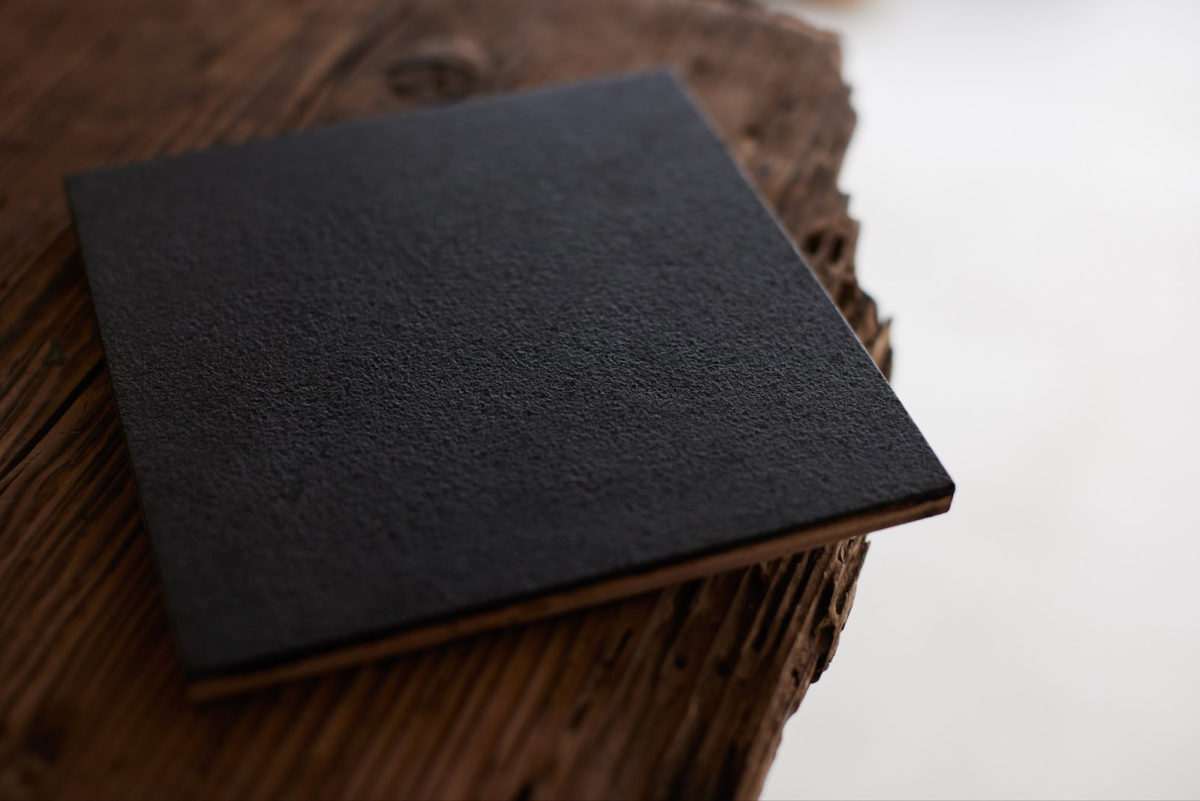 [Outlook]
What went into creating Yoin:
The goal was realizing new possibilities for lacquerware through the use of little-known basecoat materials and techniques that are seldom seen in mainstream products.
JAF is currently considering commercializing the following five speaker units as a follow-up to Yoin.
I. ―JINOKO― "Jinoko" (diatomaceus earth) is sprinkled on top of the lacquer
II. ―NUNOKISE― A mixture of rice glue and lacquer is applied to linen and adhered to the surface
III. ―KAMIKISE― A mixture of rice glue and lacquer is applied to washi paper and adhered to the surface
IV ―SOUMI― Heated zelkova powder is sprinkled on top of the lacquer
V. ―SUZUHUN― Tin powder is sprinkled on top of the lacquer
By scientifically analyzing and verifying not only the novelty and beauty of the unit's appearance, but also what kind of effects and changes are brought about to the tone by applying different treatments to the cabinet, we intend to design speakers that offer excellent functionality in addition to their looks.
Once details on whether these products will be produced are finalized, more information on their progress and other information will be posted.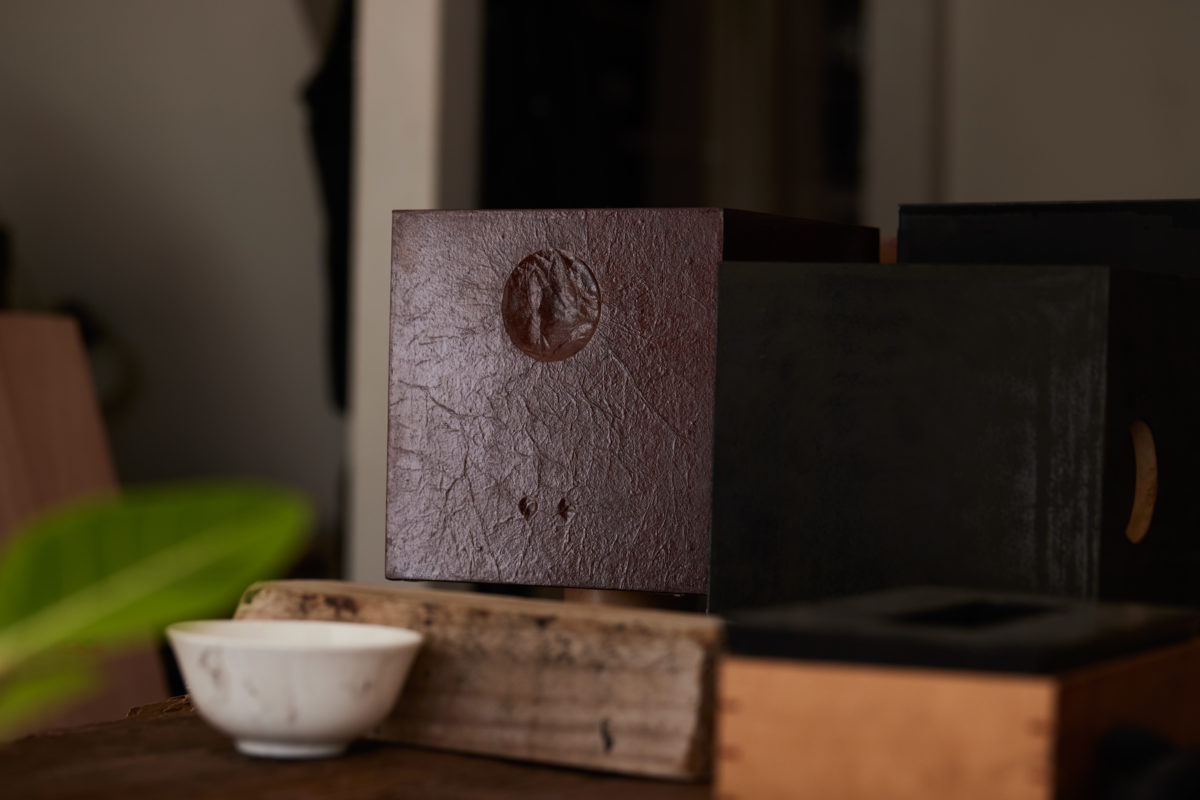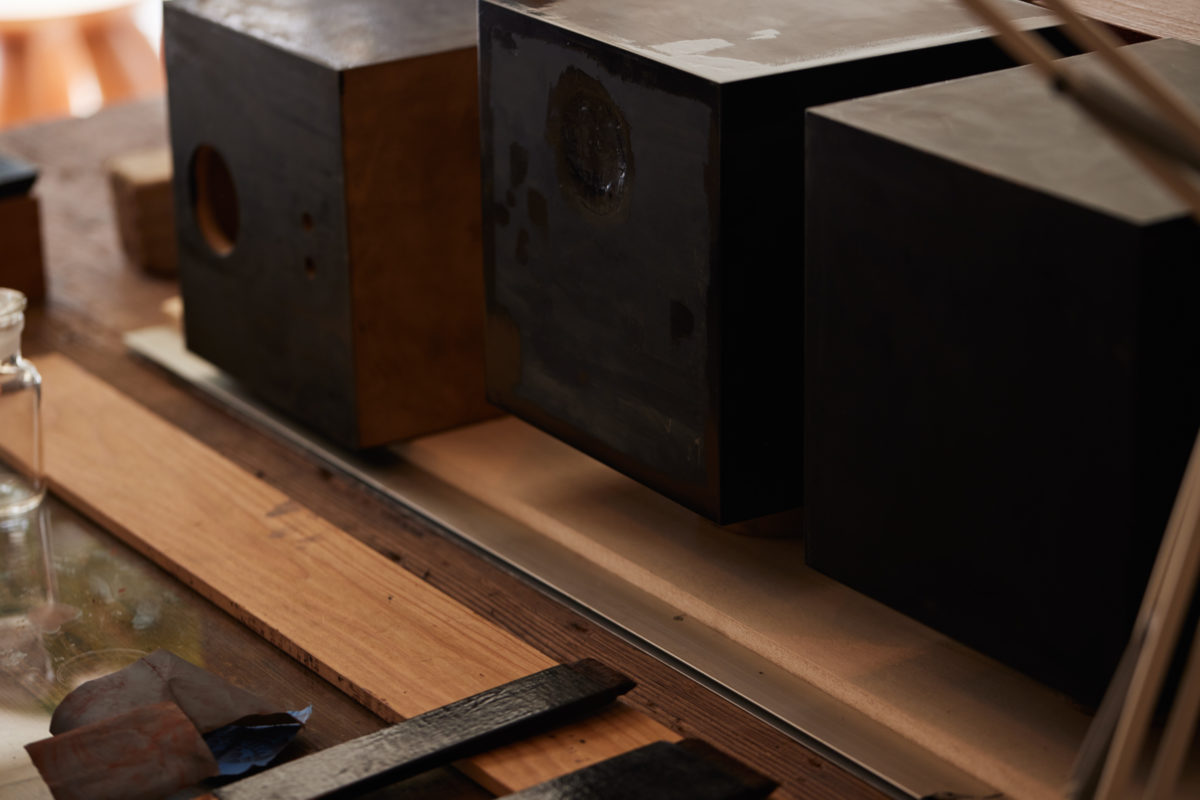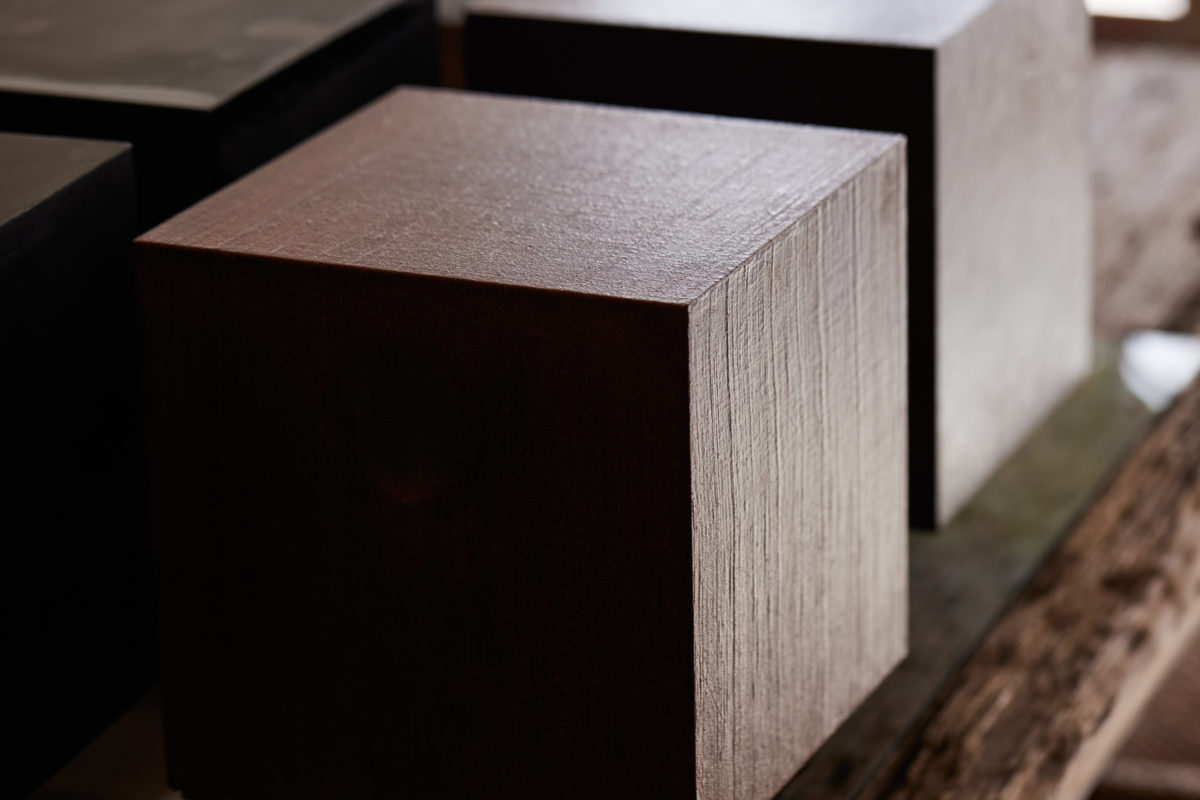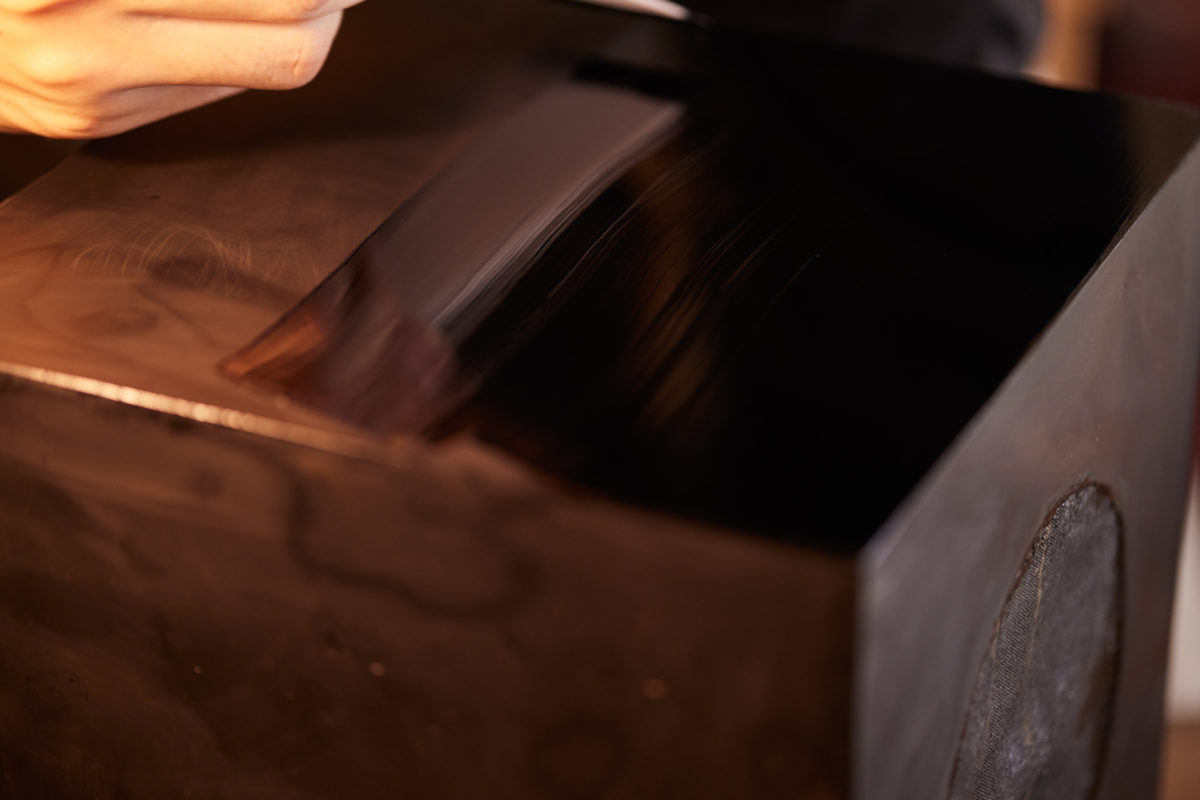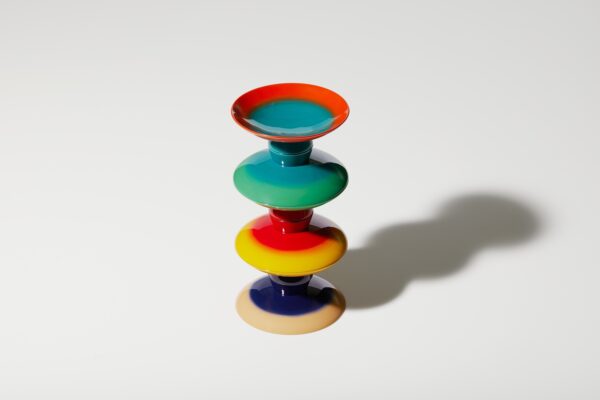 SAKAZUKI
Originally, craft techniques have been applied to various manufacturing processes, cros...
SEE PROJECT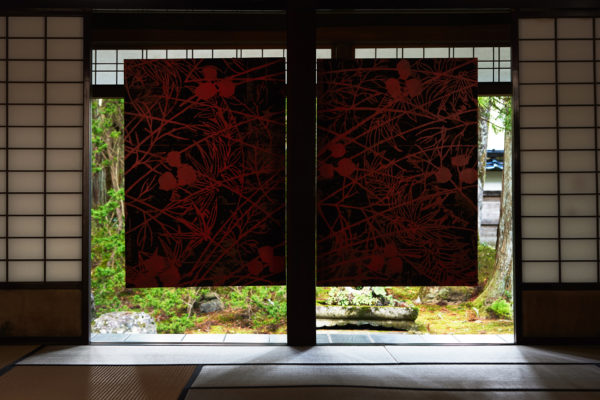 GHOST LINKS
This project produced lacquer art works under the supervision of artist Charles Munka, ...
SEE PROJECT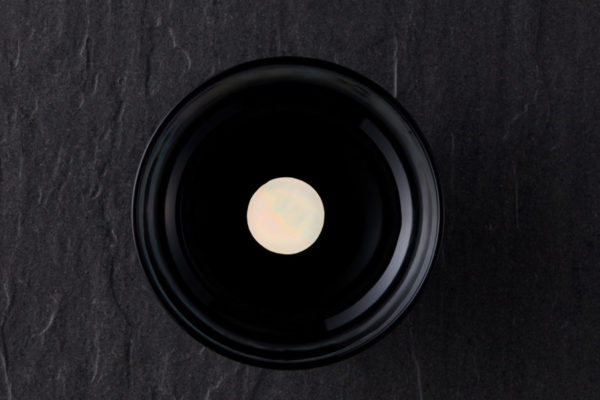 YO-KOU
As the first step towards a series of projects about combining traditional crafts with ...
SEE PROJECT