――― Lacquer x ART ―――
This project produced lacquer art works under the supervision of artist Charles Munka, who lives on Sado Island. After strolling around the town of Wajima and engaging in dialogue with many local craftspeople involved in Wajima lacquerware, Munka derived a lot of inspiration from Jidaiwan Taikan (1st Edition) (compiled by Gonroku Matsuda et al), which he discovered quite by chance, and thus he started the project. The resulting collection of ten pieces reflects Munka's creative approach to discovering the unique colors, textures, architecture, and aesthetics of a given place and exploring them to the fullest. With the cooperation of Kohei Kirimoto, a young lacquerware artisan from Wajima Kirimoto, the lacquer undercoat, topcoat, and kintsugi treatment were applied. The color, depth, and luster unique to lacquer are fully on view here, and its fusion with contemporary art results in a work that makes one realize the deep expressive potential of lacquer and its untold possibilities. This collection of works is further enhanced by the fact that lacquer, being a natural material, patinates over time, revealing new expressive looks.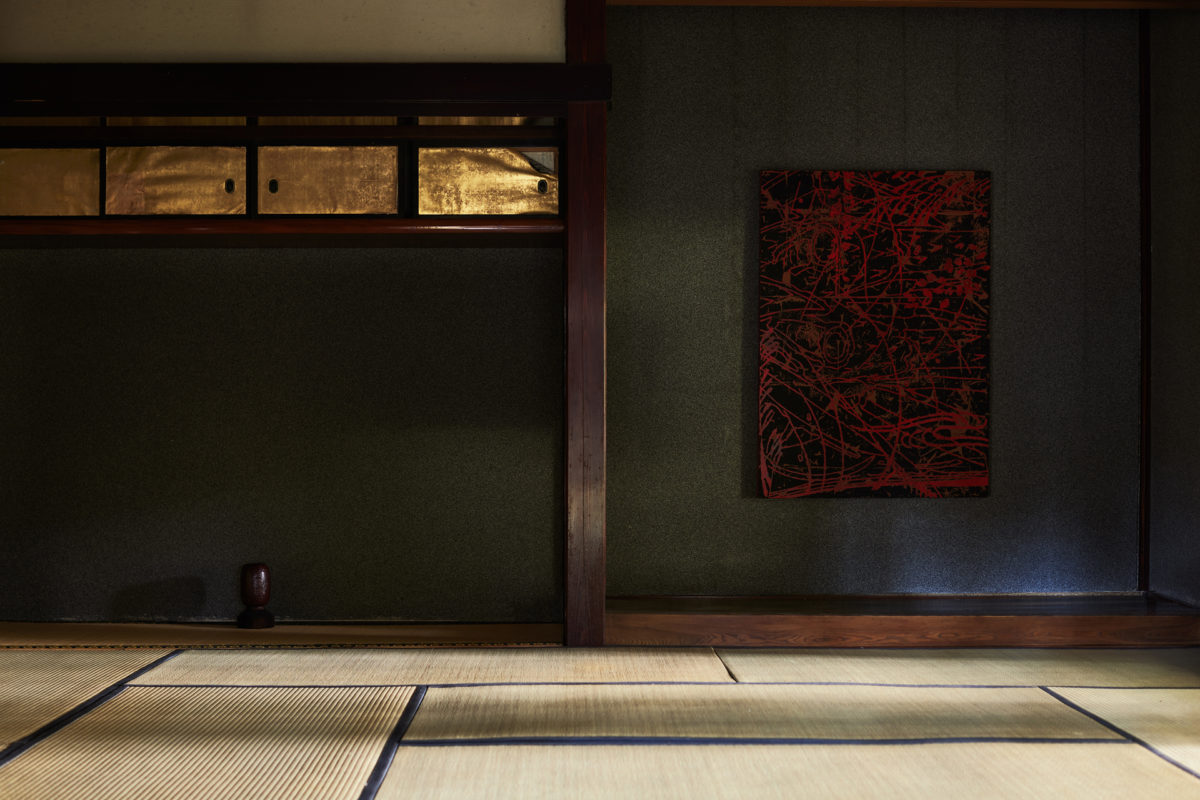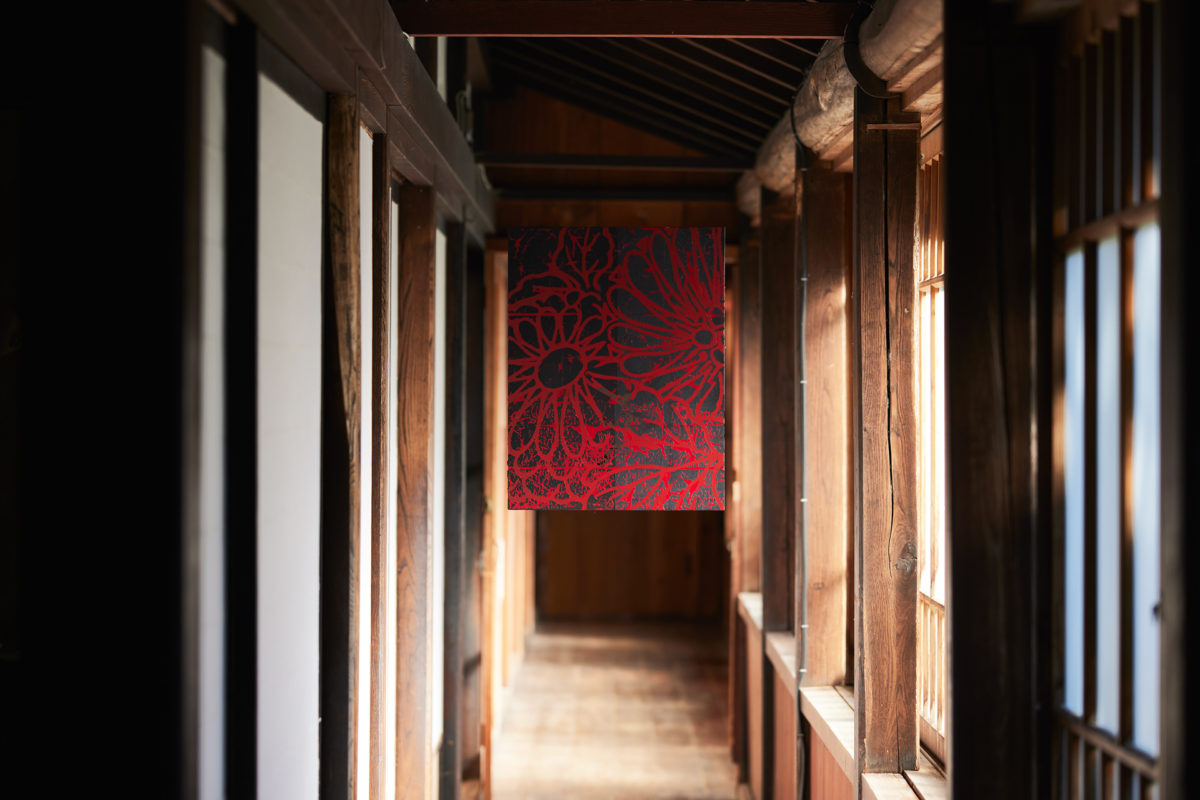 ◆Remarks by Charles Munka on production◆
"There was no room for thought to intervene there.
Engaging with patterns causes them to naturally appear.
When multiple patterns are combined, they produce a certain form.
This is repeated step by step until the finished work is ready.
It is like sampling an old song.
I sampled the work of Gonroku Matsuda to create a new story.
It was precisely like making music.
By that point, it had transcended the concept of story, becoming a purely sensory and intuitive space.
Composition, shape, texture...
A contrast between the shining red color of the lower layer and the matte carbon paper."
――Charles Munka――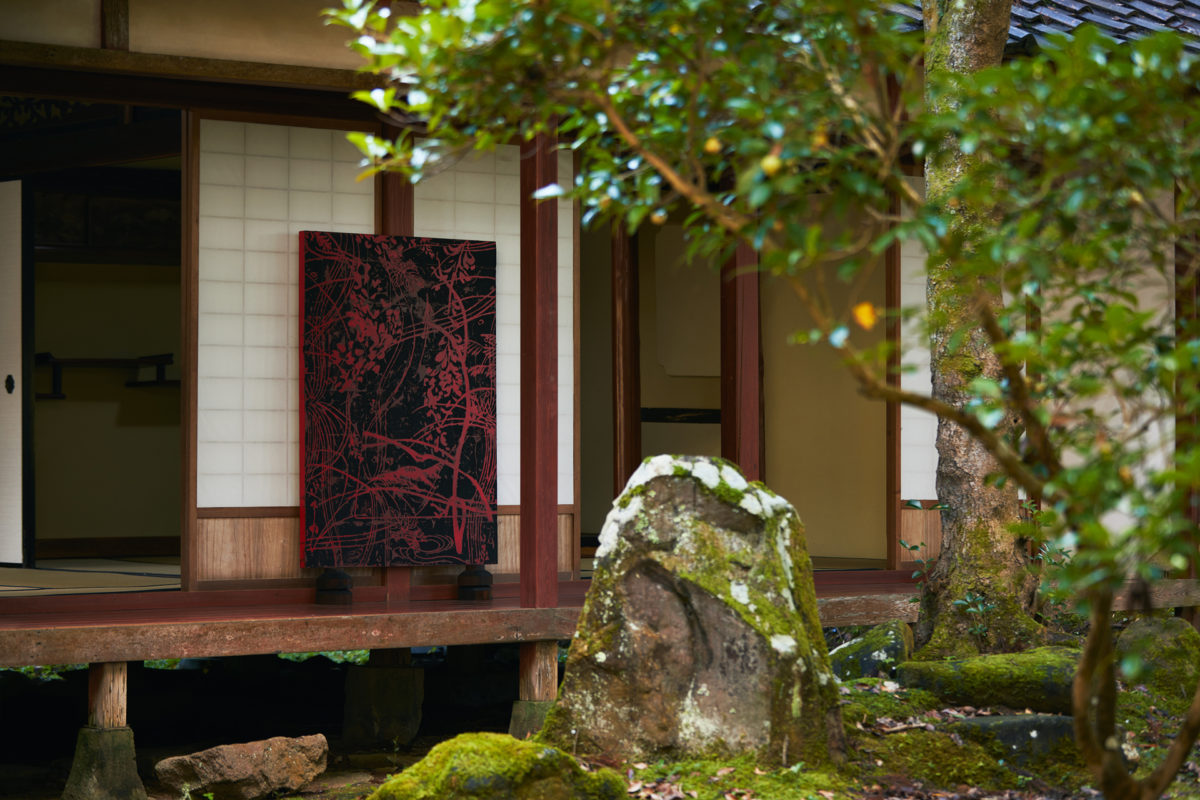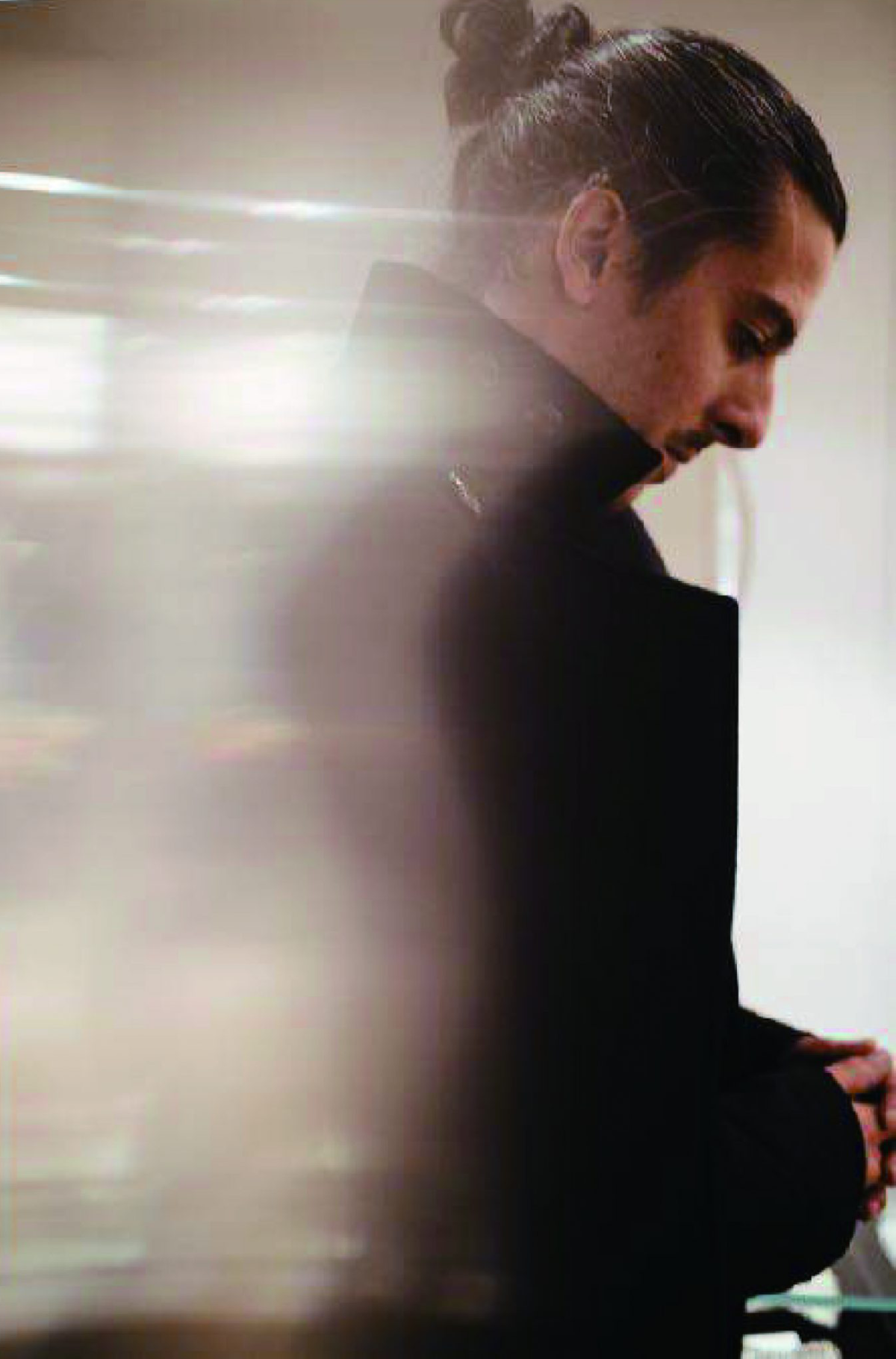 Profile
1. Charles Munka
Born in 1981 in Lyon in southeastern France. After making a name for himself in the Swiss and Hong Kong art scenes, worked in Shanghai and Tokyo, and is now based in Sado, Niigata Prefecture. Taking influence from cutting-edge art such as the arte povera movement that originated in Italy and the "monochrome" painting movement in Korea, his work is characterized by pieces that are strongly conscious of the environment around them. He continues to search for unique forms of expression based on inspiration obtained from the local history of the land, the sense of time that flows there, the landscape, people's daily activities, and other elements as the basis of his work. He has held solo exhibitions in Singapore (Opera Gallery), Los Angeles (HVW8), Zurich (Galerie Clemens Gunzer), Hong Kong (The Cat street Gallery, Para/Site, and Above Second), and Tokyo (Institut Francais Tokyo), and elsewhere. His work has appeared in many publications like LEAP Magazine (China) and NOVEMBRE Magazine and DUEL Magazine (France). https://www.charlesmunka.com
2. Kouhei Kirimoto
Born in 1992 in Wajima, Ishikawa Prefecture. Leveraging the process of sap changing from liquid to solid, he creates works in which lacquer is combined with materials like cloth and clay. In addition, he is actively involved in collaborations with Japanese and overseas artists and brands, exploring new and vital potential that transcends borders as people everywhere engage with lacquer. He has held solo exhibitions in Tokyo Prefecture (GALLERY TSUKIGIME and Isetan Shinjuku), Kyoto Prefecture (Stardust), Kochi Prefecture (GALLERY OKYAKU), and Hong Kong (SOIL), among others.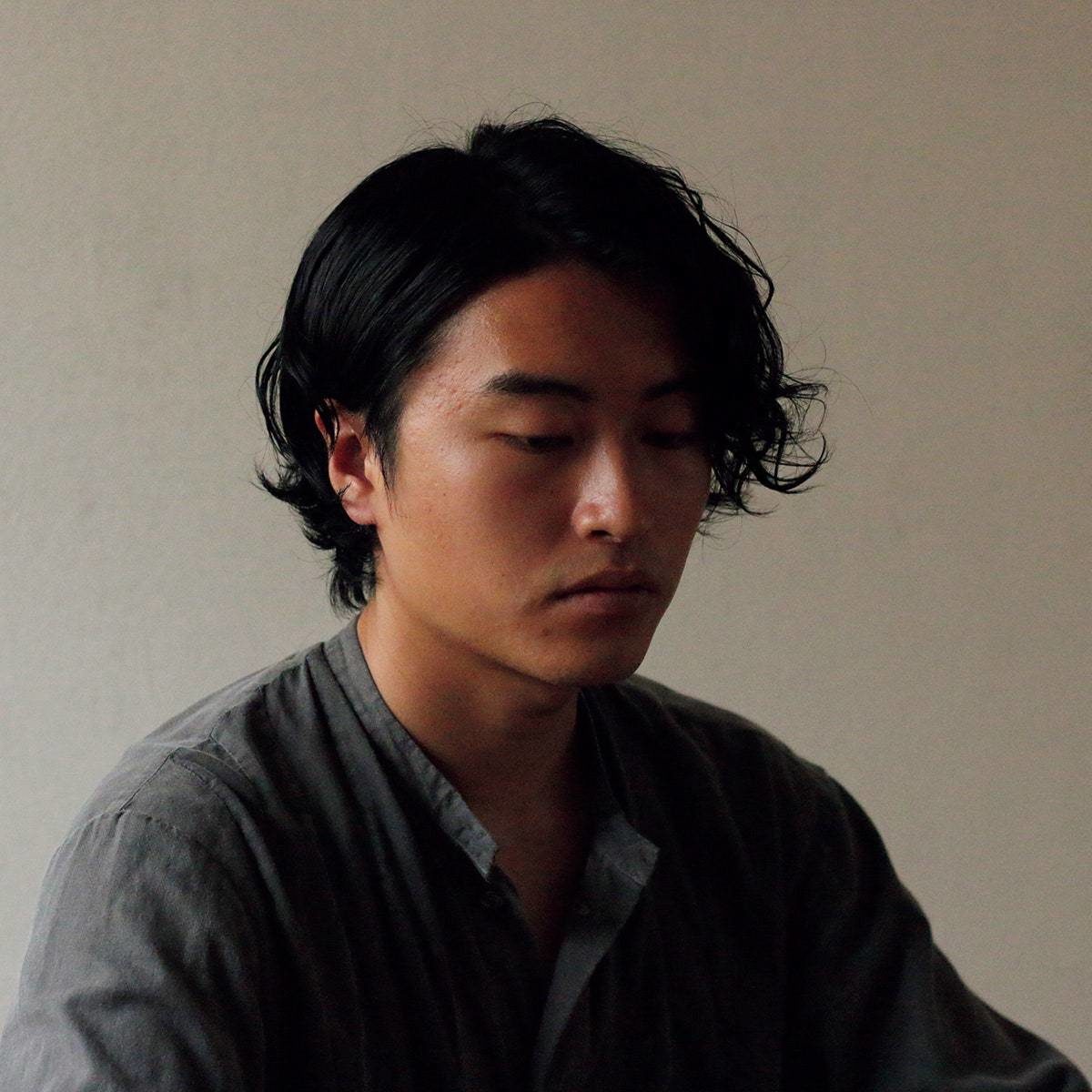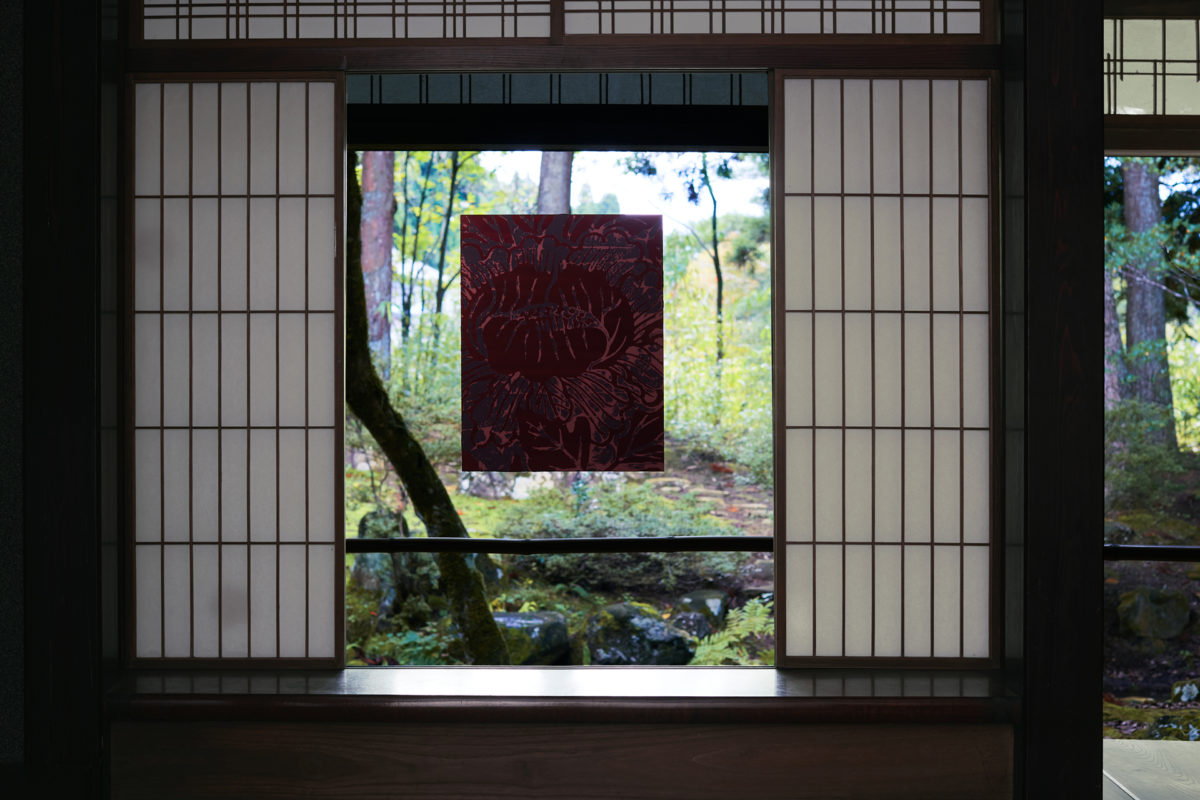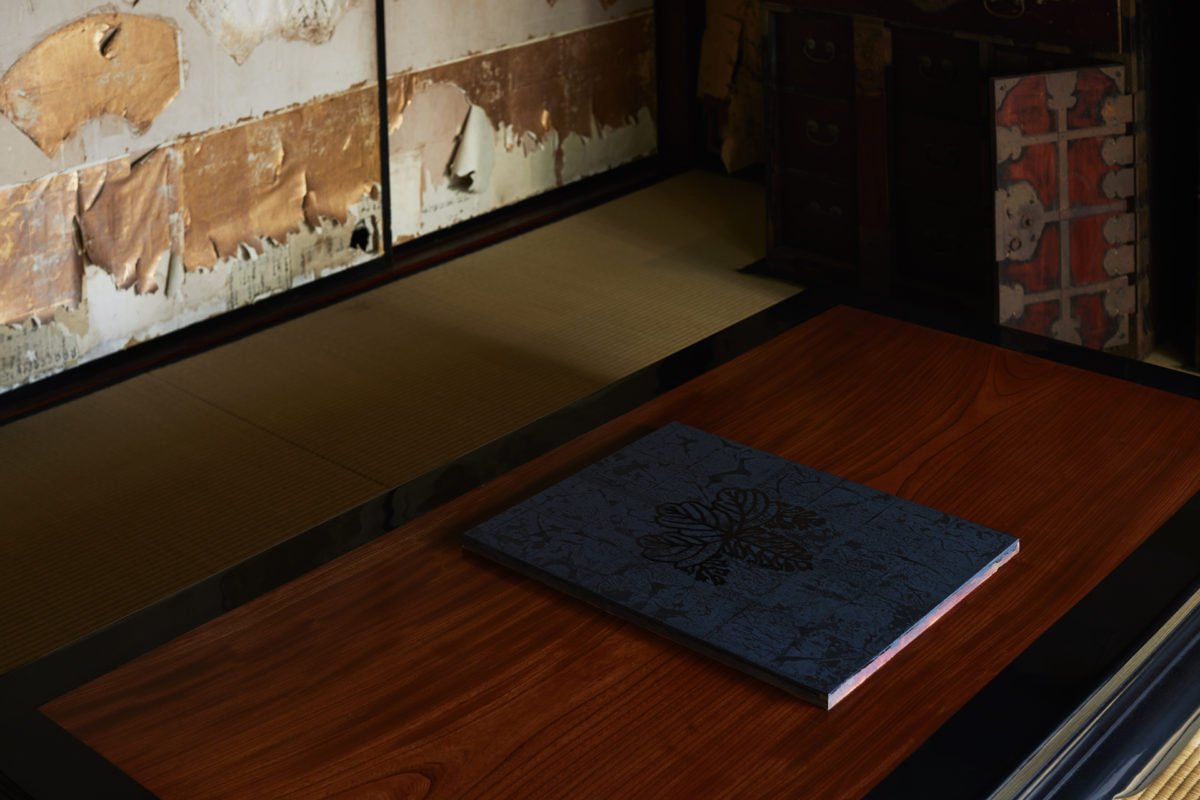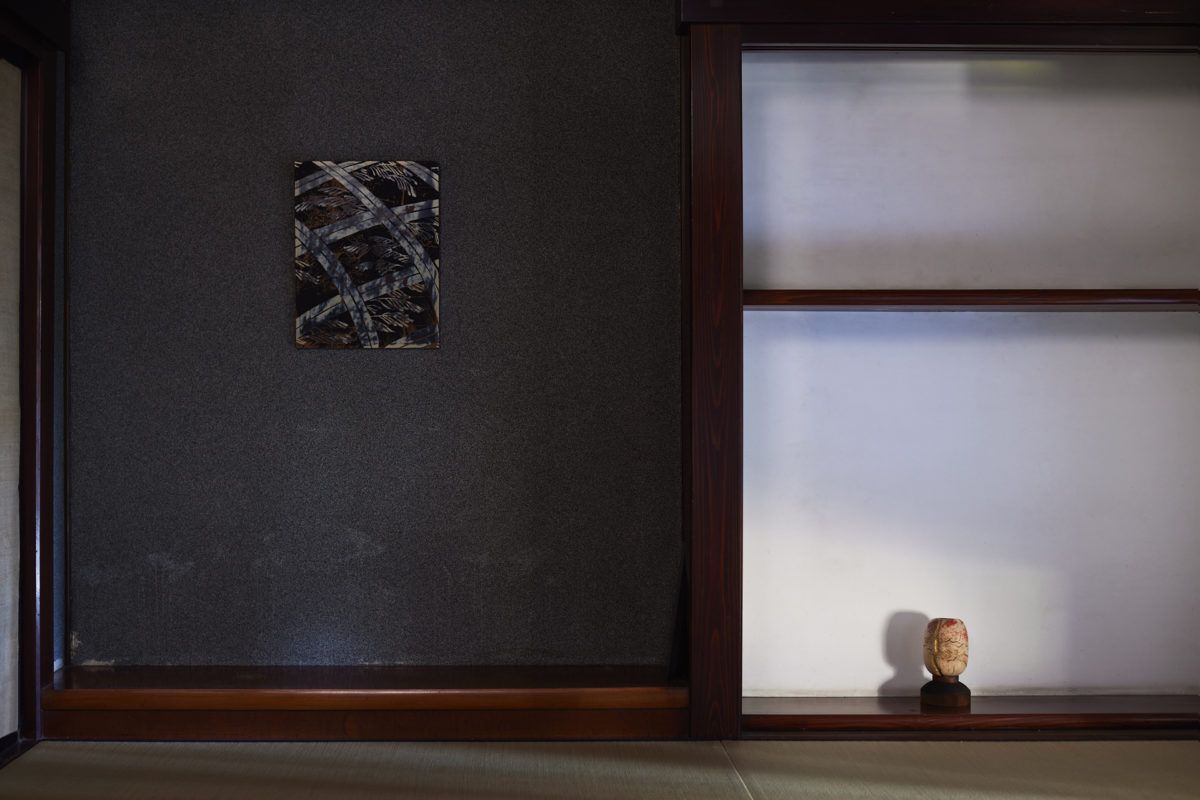 [Production process]
1. 4 canvas works using lacquer
a. Process at Wajima Kirimoto (*The base canvas process is the same on all 4 works) 
Nobe-urushi lacquer incorporating rice glue is rolled into the canvas to fill in gaps in the grain. Once it hardens, it is filed with a rasp to smooth it.

An intermediate layer of black lacquer is applied to make the lacquer finish more seamless. Once it hardens, it is filed with a rasp to smooth it. This process is repeated three times to flatten the surface and complete the foundation.

The finishing process for each of the four works below then begins.
Piece 1: Nocturnal "Kuro"
――A black topcoat lacquer is applied
Piece 2: Antheia I "Akaguchi-shu"
――A vermilion red lacquer topcoat is applied
Piece 3: Antheia II "Tamari"
――After applying a red vermilion lacquer topcoat, an additional red lacquer of a different shade with high transparency is applied over it
Piece 4: Muddy Bunks "Shiro kezuri-dashi"
――A black lacquer topcoat is applied, after which a white lacquer topcoat is applied The surface is then scraped with a file to partially expose the black lacquer layer beneath
b. Charles Munka's process
Adobe Illustrator is used to design the underlying composition pattern. *Composition inspired by Jidaiwan Taikan (First Edition) (compiled by Gonroku Matsuda et al)
The composition is laser cut onto a sheet, then pasted onto the canvas as a mask.
Acrylic paint is applied over the masked canvas. Different colors of acrylic paint are used in each piece.
Before the paint dries, carbon paper is applied over it and it is allowed to dry.
After it dries, the carbon paper is peeled off. This causes carbon to adhere to the paint and produce a mottled black pattern.
The masking sheet is peeled off to reveal the patterns designed in Illustrator.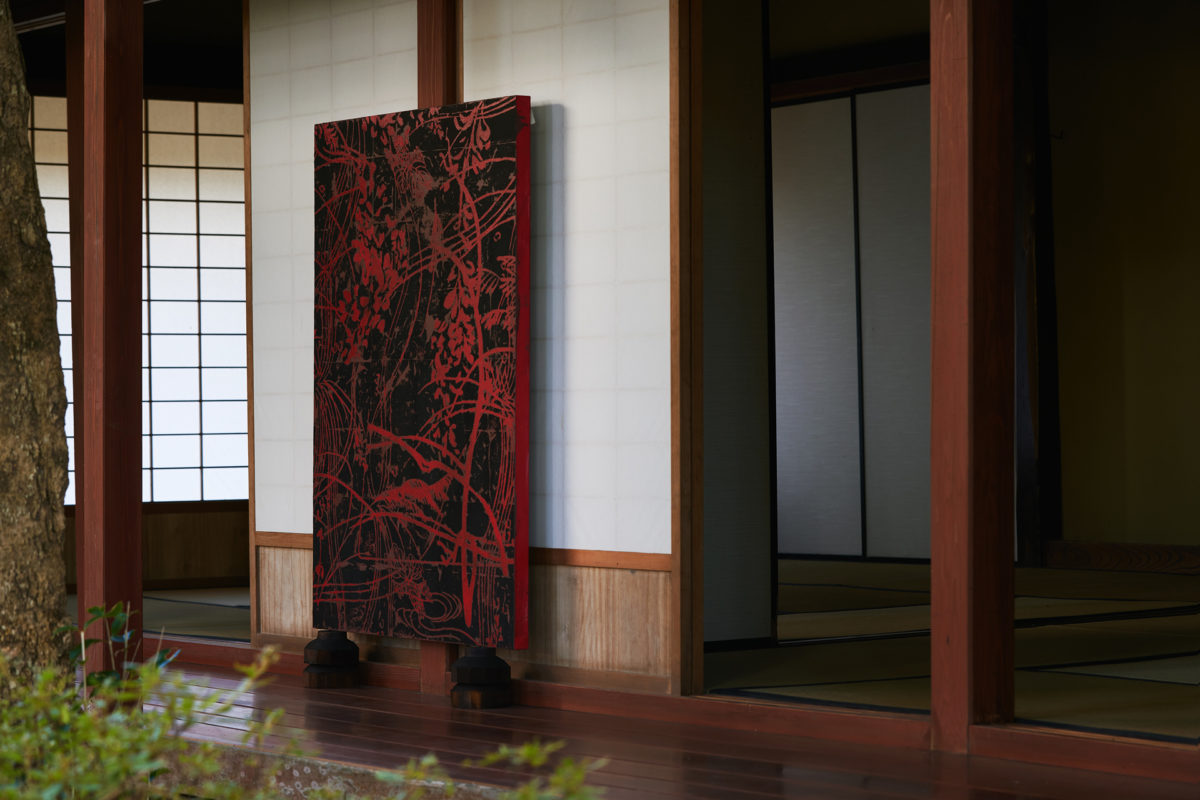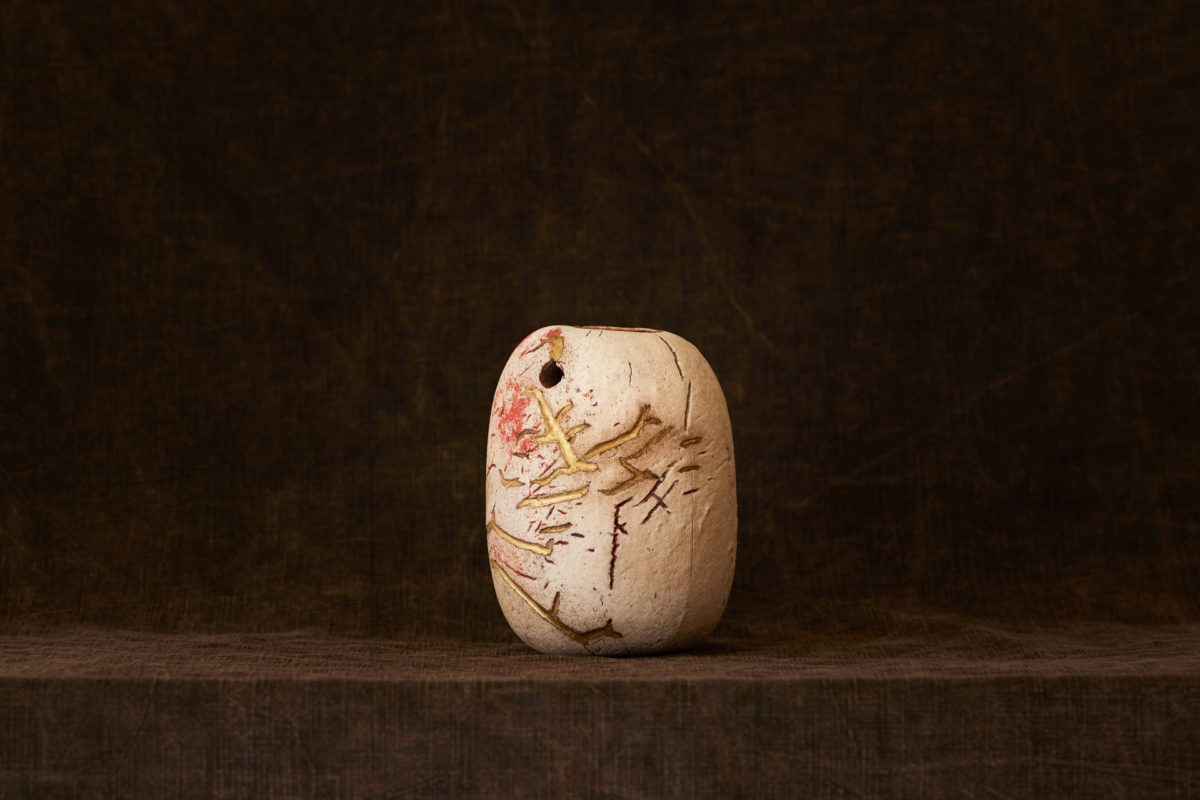 2. Buoy
Float I ―Kintsugi buoy―
*This buoy was originally painted red. The kintsugi technique is only applied to cracked areas on the surface.
Kokuso lacquer, which is a mixture of lacquer, rice glue, and dried zelkova powder, is applied several times to the cracks in the buoy. Since the coating cannot be thickly applied all at once, the areas with thicker cracks are gradually applied in multiple layers.
The surface of the hardened kokuso lacquer coat is smoothed with a rasp.
An intermediate layer of black lacquer is applied over the kokuso lacquer 2-5 times.
The surface of the hardened intermediate lacquer coat is smoothed with a rasp.
Bengara lacquer is applied over the intermediate layer to accentuate the color of the gold powder
Gold powder is sprinkled on top before the bengara lacquer hardens; once hardened, the process is complete.
Float II ―Painted buoy―
Since salinity inhibits the fixation of lacquer, the buoy is first soaked in fresh water to remove the salt content
An intermediate layer of black lacquer is applied five times to the entire surface of the buoy until it stops absorbing lacquer. Each time the lacquer is applied, the buoy is allowed to rest between one to several days for the lacquer to harden.
Once the surface is fully covered in lacquer, black lacquer is applied twice as a topcoat
A vermilion lacquer topcoat is applied twice over the black lacquer.
The vermilion lacquer is lightly sanded with a rasp. This causes residual vermilion lacquer to remain in the gaps, while the protruding areas reveal the undercoat of black lacquer.
"Tonoko" powder dissolved in water is applied to a cloth, then the entire surface of the buoy is polished with this mixture to create a moderate sheen.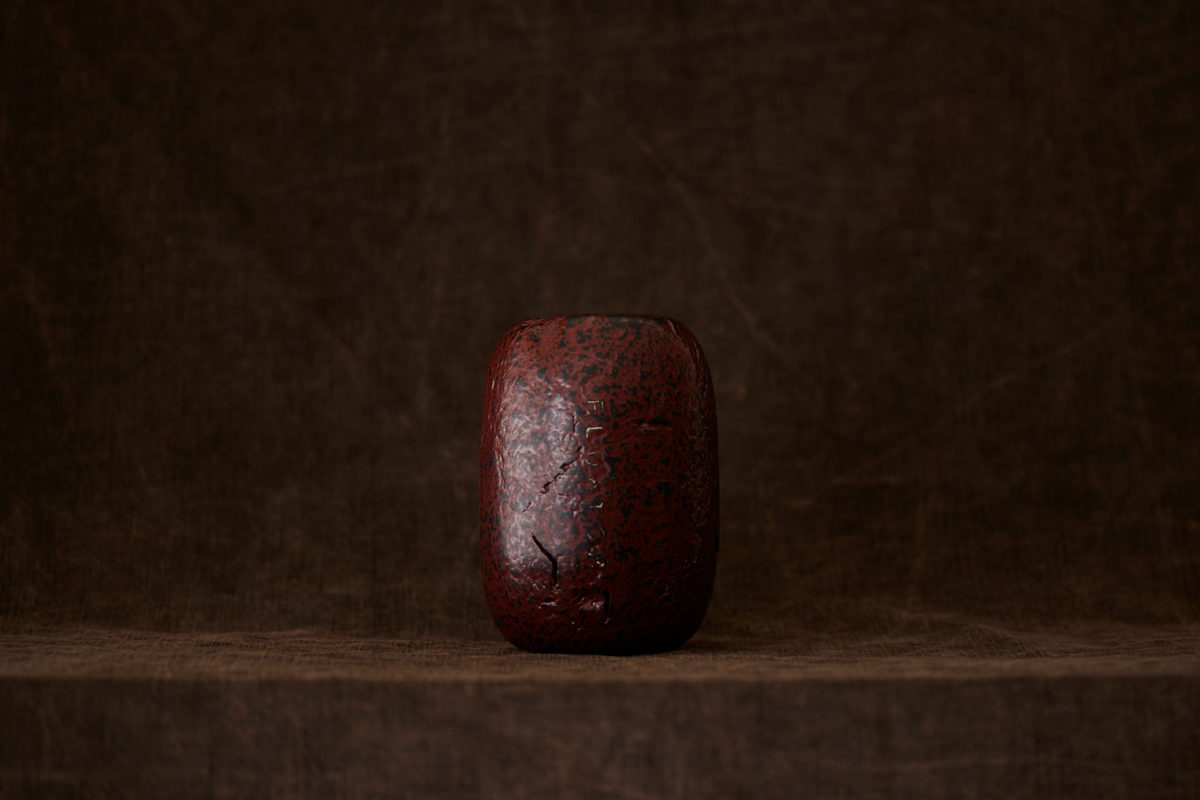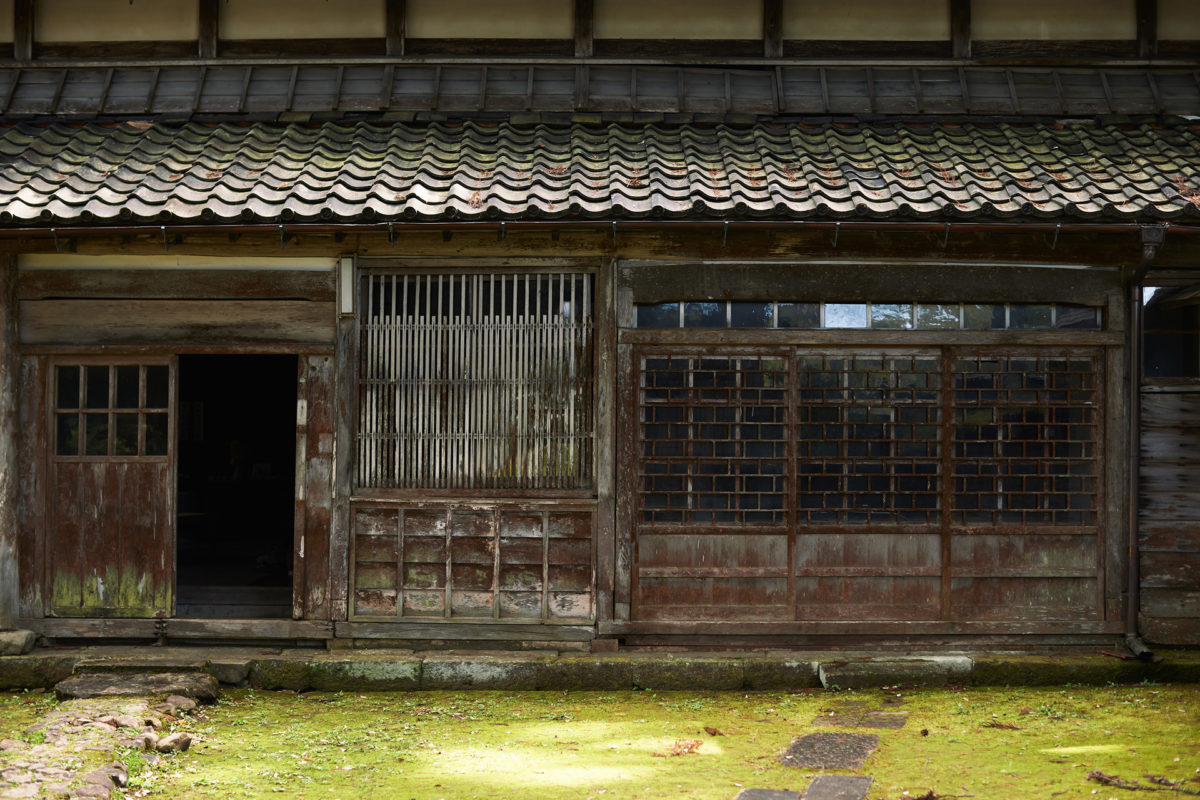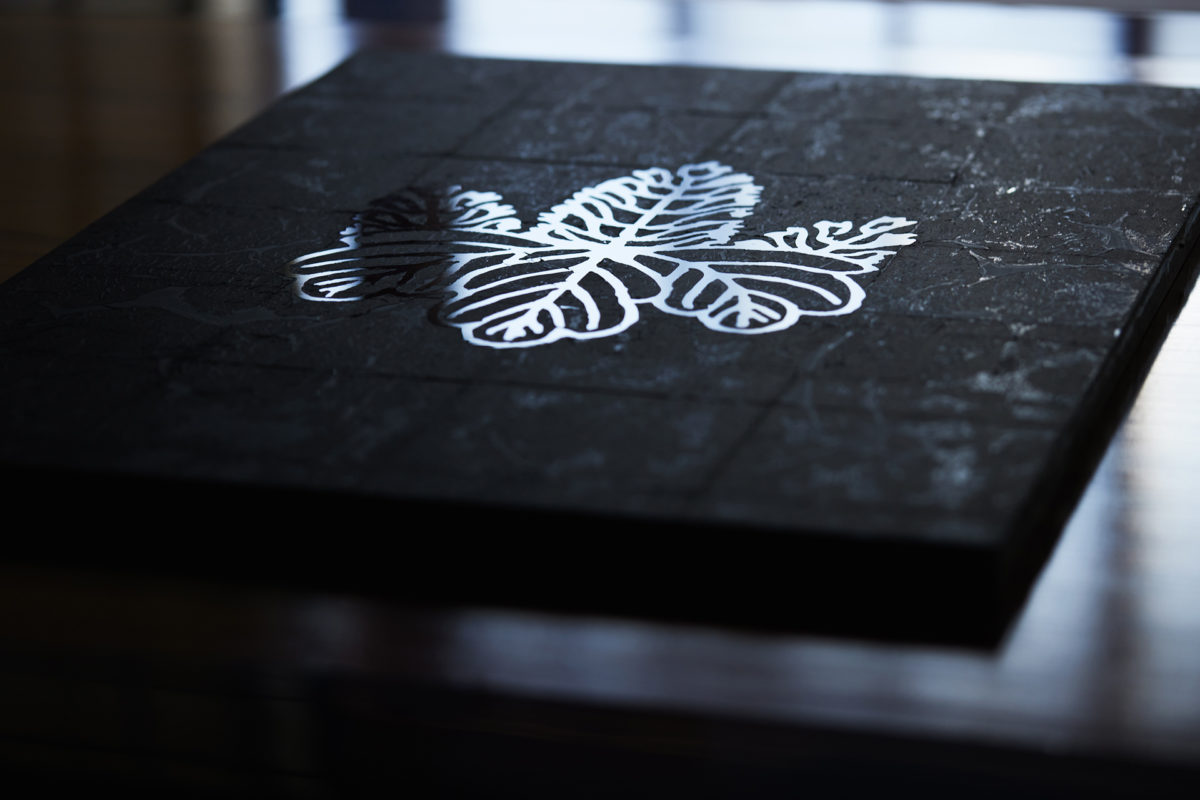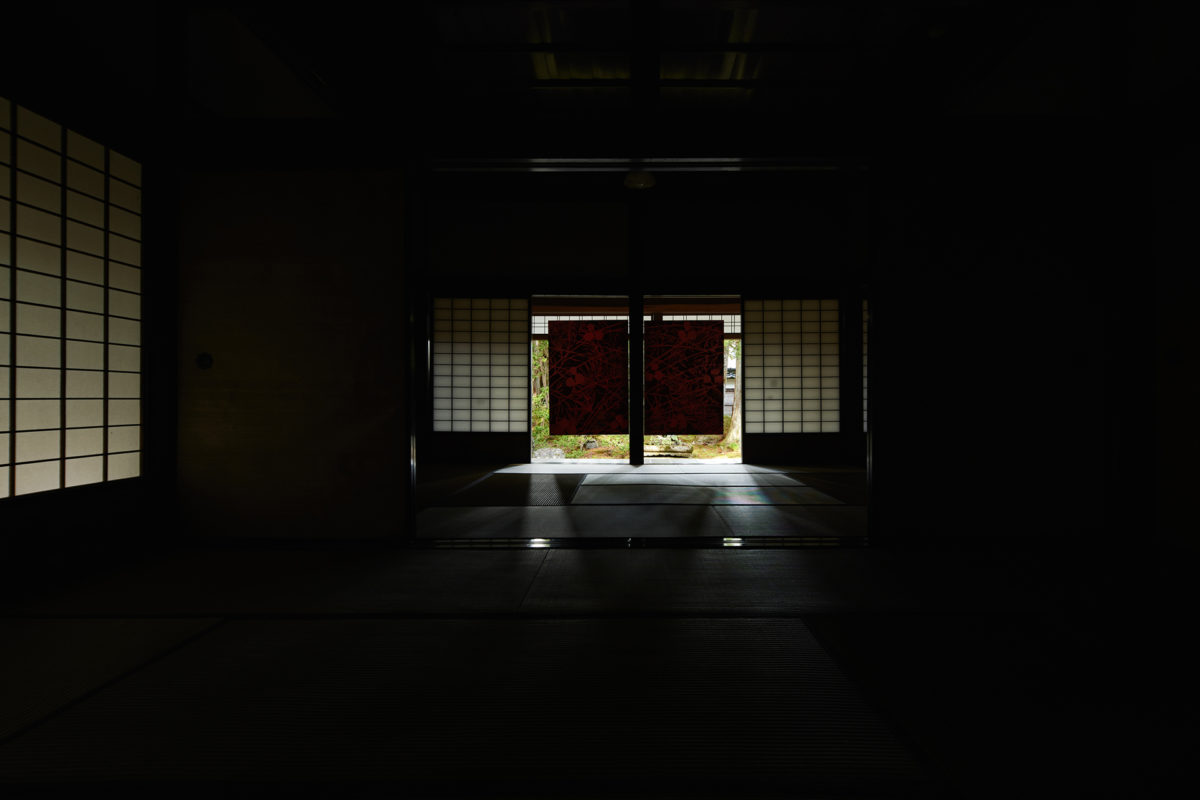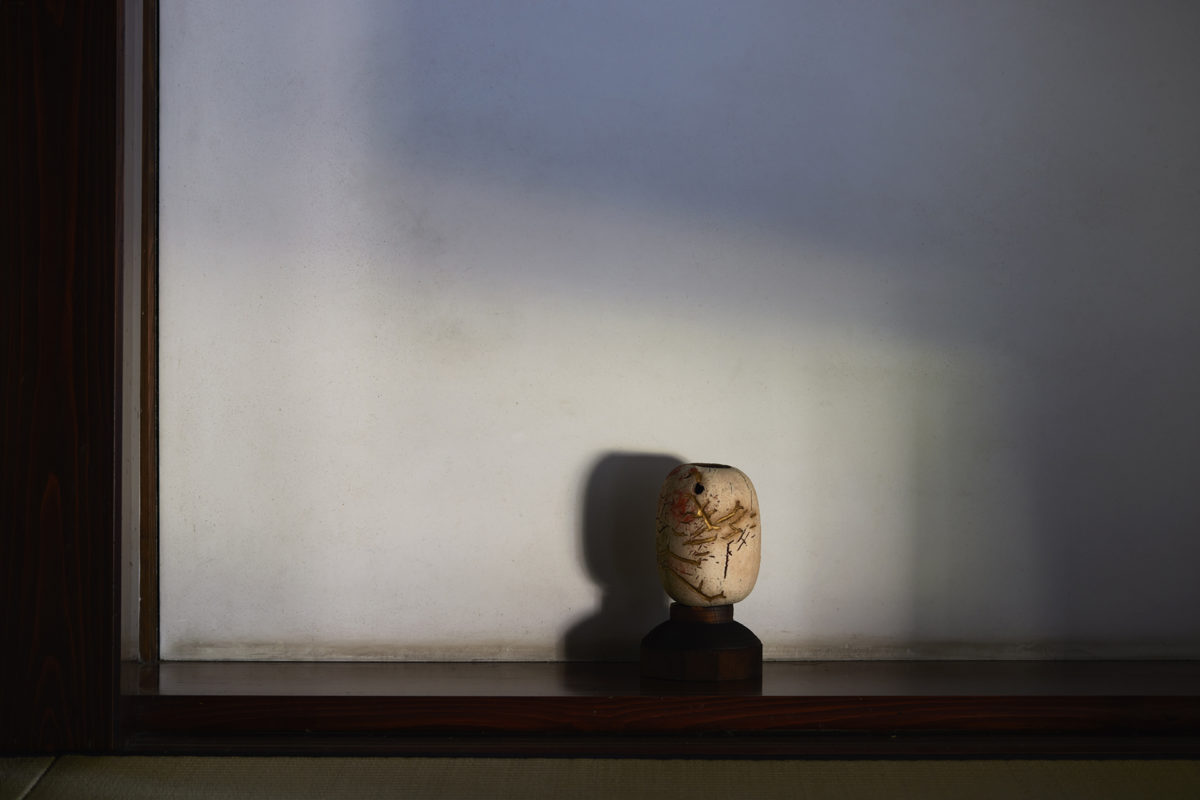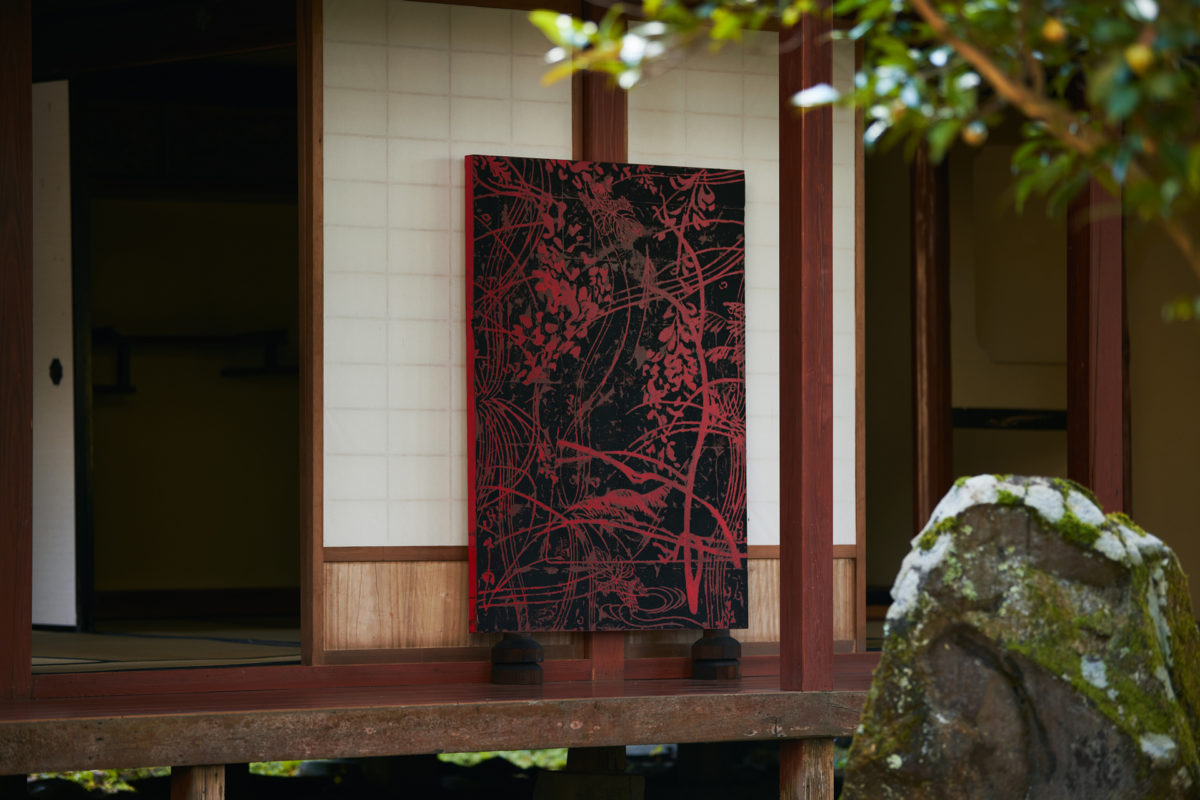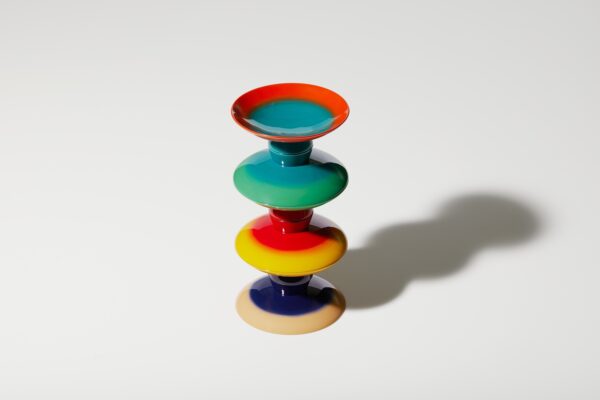 SAKAZUKI
Originally, craft techniques have been applied to various manufacturing processes, cros...
SEE PROJECT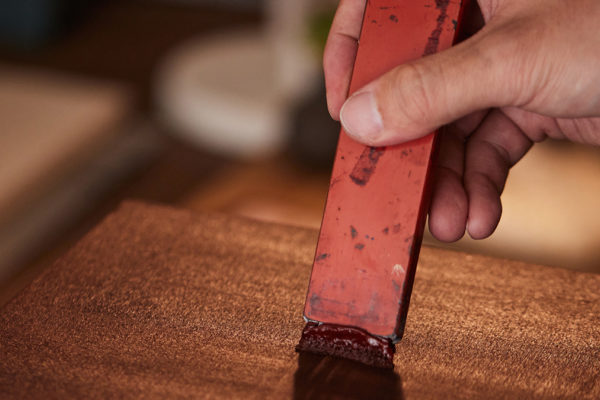 YOIN
The Yoin speaker units were produced through a joint collaboration with EASTERN SOUND F...
SEE PROJECT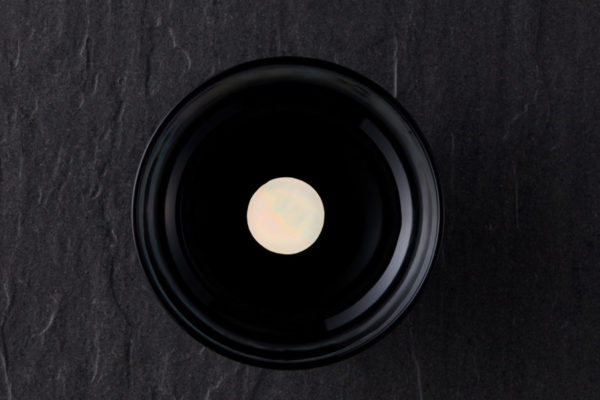 YO-KOU
As the first step towards a series of projects about combining traditional crafts with ...
SEE PROJECT